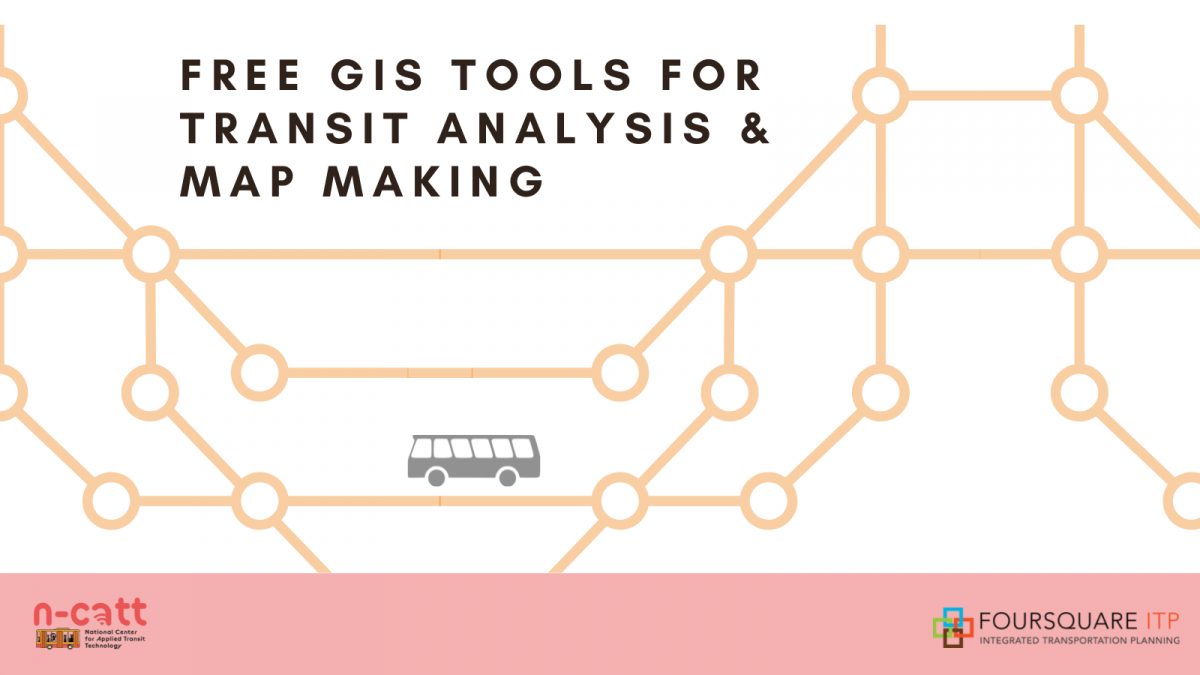 Free GIS Tools for Transit Analysis & Map Making
Host: National Center for Applied Transit Technology
Date: 12th May 2022
Time: 9:00 am
This hands-on workshop from for transit agency staff will bring together experts and participants to explore:
* How to access and use free GIS and online mapping tools;
* How to make maps and perform transit planning analyses; and
* Approaches and tools - both fancy and simple! - that can be used to successfully implement new mapping technology in your transit planning.
Each of these topics will be illustrated using sample data and scenarios and engaging, hands-on activities that will allow participants to explore the concepts and tools they can apply to their home systems.
Instructions to register are below:
Click 'Register for a Forum".
Click the 'Register Here!'  button on the top right corner of the web page.
Enter your personal information.
When you get to the field Registration Option select Free Forums Only if you are not planning on attending any Expo events besides the Free GIS Tools workshop, the Mobility Management Forum or the Transit Planning 4 All Project Successes and Challenges. If you are planning to attend the forums and other Expo events, select either "Expo + Trade Show" or "Expo, Trade Show + Friday Intensive.
If your agency is a CTAA member, please include your member #. If you are not and are only signing up for the forums, please write "N/A"
Click Next twice.
Select the Free GIS Tools for Transit Analysis option.