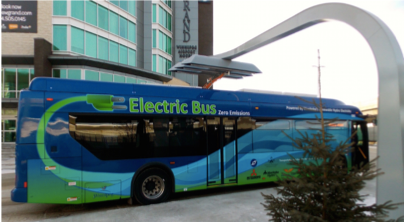 Building Successful Partnerships between Rural Transit Systems Deploying ZEVs and their Electric Utilities
For transit agencies considering fleet electrification, a strong relationship with the local electric utility is critical, as adding ZEVs to your fleet could lead to you becoming one of your utility's largest customers. Your utility can help your transit agency understand how different ZEV charging or fueling strategies can minimize electricity costs and what electrical infrastructure upgrades are needed to support ZEV deployments. Effective planning early in the process will help guide your investment strategy for implementing electrical upgrades and help you minimize electricity costs.
Read our ZEVs and Electric Utilities White Paper
Short on time?