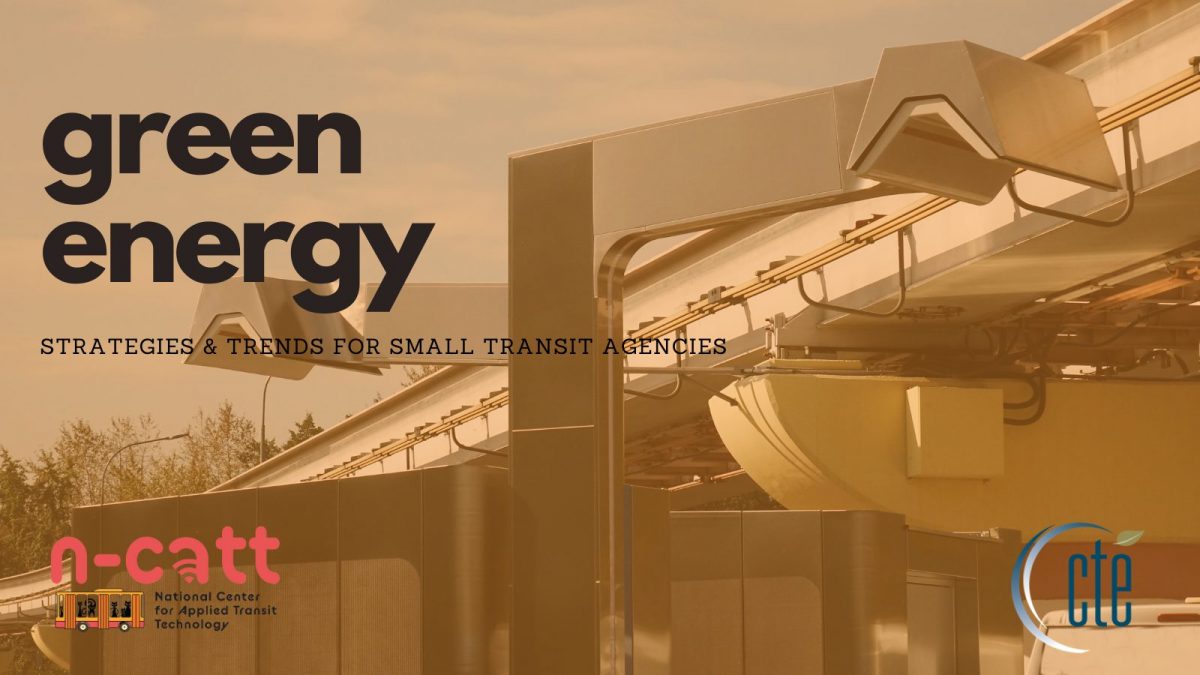 Green Energy: Strategies for Small Agencies
Green energy is becoming increasingly necessary for transit agencies to contribute to community climate goals. The good news is that it is becoming easier to achieve, too.
N-CATT and CTE discuss strategies and trends that can inform transit agencies seeking to convert to green energy.
How was the webinar? We'd love to receive feedback through our Webinar Survey