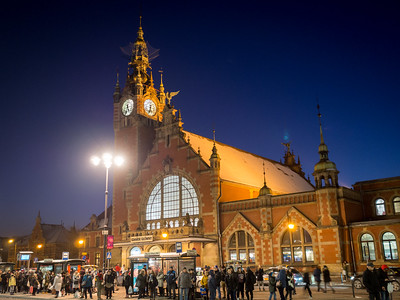 Webinar: Mobility as a Service
Mobility as a Service – commonly know as MaaS – is the integration of various forms of transportation services into a single mobility service accessible on demand – in general, a one-stop shop to get from point A to point B. MaaS is often touted as a revolutionary solution to optimize passenger transportation convenience primarily in an urban environment. So is MaaS practical and useful for rural and small urban communities and regions? What does MaaS look like in a rural or small urban setting? This N-CATT webinar examined MaaS from the perspective of transportation providers outside of major metropolitan areas.
This webinar addresses:
• What is MaaS?
• What is necessary to build a foundation for Maas in rural/small urban areas?
• Funding that is supporting MaaS or steps toward MaaS
• US projects in rural and small urban areas
Download the Slides from this Webinar
Download the Full Transcript of this Webinar
How was the webinar? We'd love to receive feedback through our Webinar Survey
Look at this Webinar's Factsheet
Image: Dan Vel, Flickr
Speakers
Carol Schweiger, President of Schweiger Consulting, has over 40 years of experience, and is nationally and internationally recognized in transportation technology consulting. Her wide-ranging and in-depth expertise is in several specialty areas including systems engineering, technology strategies for public agencies (including technology-enabled mobility services), public transit and paratransit technology, and traveler information strategies and systems. Ms. Schweiger has provided over 65 transportation agencies with technology technical assistance. Ms. Schweiger has developed and delivered educational modules, courses, and research reports on transit technology and transit technology standards for the National Transit Institute (NTI), the Transit Cooperative Research Program (TCRP), and the USDOT Joint Program Office's ITS Professional Capacity Building Program.
Dwight Mengel is Chief Transportation Planner of Tompkins County, (Ithaca) New York, with a 30-plus year career developing community mobility services from positions in the departments of Planning, Public Works, Public Transportation and Social Services. Dwight directs an extensive mobility management and coordinated transportation planning programs. Further, he is the County grant manager for federal and state public transportation programs. In March 2020, the Federal Transit Administration selected Tompkins County's Mobility-as-a-Service Proposal (MaaS), as one of 25 awardees, for its Integrated Mobility Innovation (IMI) grant program for its local MaaS plan to develop multi-modal trip planning and multi-modal customer services as the first of two phases to implement a MaaS program scaled for small urban and rural communities. In 2015, the Community Transportation Association of America honored Dwight with its George Drucker Memorial Award.
Dr. Caroline Rodier is a Researcher at the Institute of Transportation Studies, University of California at Davis. Her primary areas of research include transport, land use, and environmental policy analysis. Her current modeling research involves the travel effects of alternative new shared mobility systems (e.g., transit-based and regional ridehailing and ridesharing), including automated vehicles. These studies use the agent-based models she developed for both the San Francisco Bay Area and the Southern California region. She is also leading the implementation and evaluation of carsharing, volunteer ridesharing, and MaaS pilot projects that will serve rural disadvantaged populations in the San Joaquin Valley. Caroline also recently authored a report on how autonomous vehicles and shared mobility can address driving challenges for people with developmental disabilities. She holds a Ph.D. in Ecology from the University of California at Davis.