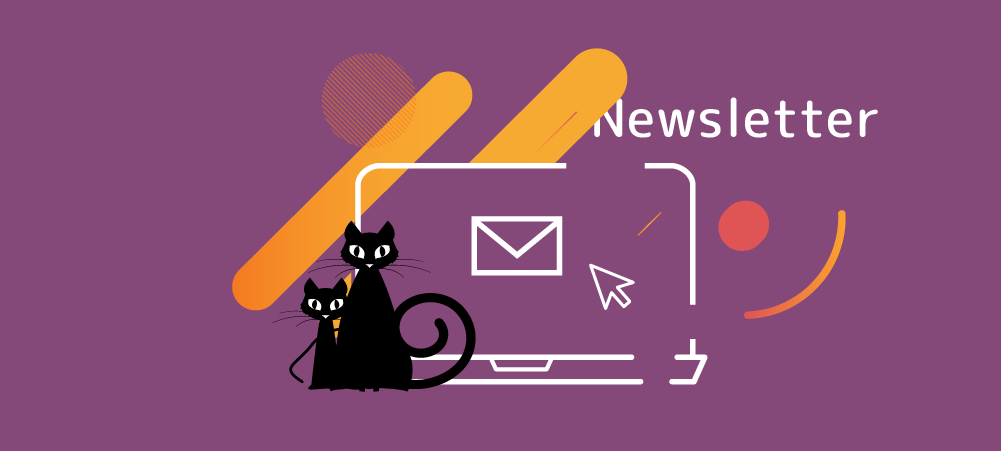 N-CATT Tech News August 2020
Hello Everyone,
Being a staff member at N-CATT does not mean being well versed in every technology; sometimes it means being a newcomer to particular technologies and the business models that they make possible or easier. And having a fresh set of eyes enables the raising of new questions and opportunities that experts have not considered.
Some of those questions coming across my mind lately are:
Will the U.S. or parts of the U.S. ultimately have cooperative, inclusive mobility as a service (MaaS) while others basically have loyalty programs - akin to frequent flyer programs - associated with one company that provides one or a mix of transportation modes and, perhaps, transit?
Will the U.S. invest in renewable energy sources and technology in a way that enables the inevitable upgrading and staff training that will be necessary?
Will automated vehicles for personal, shared, and transit modes all be designed and made accessible so that we can rid ourselves of the inconvenient and inequitable dichotomy between accessible and inaccessible vehicles?
Neither greater accessibility or equity is guaranteed. As we have all read or listened to podcasts about the centennial of the 19th Amendment to the Constitution, which secured women's suffrage, it took 70 years and many battles before the passing of that amendment came down to one man in the Tennessee legislature. Despite the passage of the 19th Amendment, it took additional advocacy, loss of life, and many marches over another four decades before women and men of color would see significant progress in voting rights throughout the Southern states.
Wherever you find yourself this summer, I hope that you find time for rest, relaxation, and fun. Nothing wrong with a blow-up pool in the backyard or a blanket laid out on the grass in a park. Wear those masks when necessary and let's do our part to keep our social distancing friendly.
Enjoy the summertime and stay well,
Sheryl Gross-Glaser
Editor, N-CATT Tech News
Director, National Center for Applied Transit Technology
Community Transportation Association of America
grossglaser@ctaa.org
202.386.1669
N-CATT Webinars
Upcoming Webinars
Sep. 16, 2020
This webinar will feature an overview of transit autonomous vehicle (AV) pilots and a detailed view of a statewide program and transit agency involvement with AV pilot programs. Visit the N-CATT Events page for information about our webinars.
Featured Archived Webinars
Mobility as a Service - commonly known as MaaS - is the integration of various forms of transportation services into a single mobility service accessible on demand - in general, a one-stop shop to get from point A to point B. MaaS is often touted as a revolutionary solution to optimize passenger transportation convenience primarily in an urban environment. So is MaaS practical and useful for rural and small urban communities and regions? What does MaaS look like in a rural or small urban setting?
This N-CATT webinar examined MaaS from the perspective of transportation providers outside of major metropolitan areas. This webinar addressed:
What is MaaS?
What is necessary to build a foundation for Maas in rural/small urban areas?
Funding that is supporting MaaS or steps toward MaaS
U.S. projects in rural and small urban areas
Click here for the webinar, PowerPoints, and transcript. (Aired July 9, 2020)
GTFS-flex promises a future with online "trip planning" for demand-responsive transportation, similar to the Google Transit feature and other trip planners that exist for fixed-route transportation. This webinar covered GTFS-flex from a variety of angles, so whether you are a small rural transit agency with demand-responsive services, or a state DOT or MPO planner investigating mobility-as-a-service, or a vendor considering GTFS-flex implementation, this webinar defined the players and offered concrete advice and next steps to public agencies in particular.
Click here for the webinar, PowerPoints, and transcript. (Aired June 17, 2020)
N-CATT Factsheets
N-CATT is committed to a no-wrong-door approach to resource creation that serves professionals who need detailed information as well as their partners and colleagues who merely need or want summary explanations and pertinent facts. Our factsheets offer a window into particular topics and a path to in-depth information if the reader is inclined to pursue more.
Mobility as a Service Factsheets
FTA Is Listening
Through the end of 2020, FTA will host a series of listening sessions for the transit community to facilitate peer-to-peer exchange of ideas and practices during recovery from the coronavirus disease 2019 (COVID-19) public health emergency. Each session will feature a panel of transit industry professionals describing practices used by their agencies and answering questions submitted by participants. Participants will have the option to submit questions they may have for the panelists/speakers.
Click here for information about the listening sessions.
Opportunities
Inclusive Design Challenge
U.S. DOT opened the Inclusive Design Challenge, a competition seeking design solutions to make future automated vehicles more accessible to people with disabilities. They seek innovative design solutions that can enable people with physical, sensory, and cognitive disabilities to use automated vehicles to access jobs, healthcare, and other critical destinations. Proposals are due Oct. 30, 2020.
Funding for Public Transportation on Indian Reservations Program
The U.S. Department of Transportation's Federal Transit Administration (FTA) announced the availability of $5 million in Fiscal Year 2020 competitive grant funding to support transit services for American Indian tribes and Alaska Native villages in rural areas. The deadline for applications is Aug. 24, 2020. FTA's Tribal Transit Program is authorized by Congress to support public transportation for federally recognized Indian tribes and Alaska Native villages, groups, or communities, as well as to meet the needs of older adults, people with disabilities, and youth in rural areas where transit is sparse. The funding announcement also includes criteria in accordance with the R.O.U.T.E.S initiative.
U.S. DOT Expands Commitment to Technology as a Path to Transportation Advances
Online Transportation Dialogue
As part of its efforts to promote and improve accessibility, the U.S. Department of Transportation is hosting an Accessibility Strategic Plan Framework Online Dialogue to ensure a unified vision and clear path forward to continue to remove barriers in transportation access for people with disabilities. Participants are invited to contribute their ideas, comments, and votes. To fully prepare your comments, read the U.S. DOT Accessibility Strategic Plan Framework.
Click here to participate in the online dialogue.
Expanding Transportation Research Program
The U.S. DOT has increased its commitment to different aspects of technology, access for people with disabilities, and transit through expanded research. The federal agency recently awarded nearly $5 million to fund four new University Transportation Centers (UTC). The new UTC projects' foci are clear from their titles: Highly Automated Transportation Systems, Communications Technology and E-Commerce Effects on Travel Demand, Implications of Accessible Automated Vehicles and Mobility Services for People with Disabilities, and Strategic Implications of Changing Public Transportation Travel Trends.
Click here for more details.
Virtual Public Involvement
Technology for transportation services and transit includes many aspects of outreach to the public that offer the potential to greatly expand public involvement. Instead of expecting the public to come to meetings or to reach out to planning departments to express their thoughts, these technological tools enable individuals to easily participate in public engagement wherever they find themselves - even while sitting on a bus.
The Federal Highway Administration (FHWA) has developed short fact sheets, which group similar public engagement tools together and give examples of how they have been used in transportation planning and project development. These include such topics as mobile apps, do-it-yourself videos, virtual town halls, crowdsourcing tools, and technology for enhancing in-person events.
These factsheets are excellent compilations of definitions, information, and quick innovative case studies that feature the value of employing virtual public engagement to expand interaction with the public.
Remember to incorporate in public engagement some old-fashioned technology: Telephone calls and even the comments of people who take the time to stop by a transit office or the office of a local political leader.
Why Rural Demand Response Transportation Should Embrace Transactional Data Specifications
The Transit Cooperative Research Program (TCRP) has released a new report detailing recommendations for data specifications for demand-response transportation (DRT) in Development of Transactional Data Specifications for Demand-Responsive Transportation. While surveying the state of DRT in the US, this report notes that nearly all DRT services are operated independently of each other. This lack of collaboration and coordination leads to inefficient trip planning and, as a result, higher costs for the DRT provider. In an answer to this systemic challenge, the TCRP report recommends the adoption of a transactional data specification, which will allow easy communication and collaboration between transit agencies and their partners. A validator software tool that verifies data messages generated by a software system is available as part of the project.
Defining Transactional Data and a Transactional Data Specification
Transactional data is data that contains all important DRT trip details and materials in a scheduling and dispatching system. Trip origin and destination, traveler details, and time of the trip are all pieces of information that are often included in transactional data. A transactional data specification is a set of standards that explain what information should be included in this transactional data and in what format. The implementation of this kind of data specification would create a unified language and syntax for DRT data to be shared and transmitted among computer systems. The specification that the TCRP recommends covers the entire lifecycle of the trip, including details about how the actual trip transpires, such as pick up and drop off times.
Benefits and Challenges for Adopting a Transactional Data Specification
First, the report emphasizes how substantial the results of adopting a data specification can be. It points to FlexDanmark, which operates in the small country of Denmark and yet is one of the largest DRT systems in the world. By using their own set of data standards, Danish transportation providers are able to transport up to 24,000 passengers each day.
Second, the report advises that in order for a data specification, such as FlexDanmark, to be adopted, the specification must to be in the interest of the stakeholders. This should not be too much of an issue, though, as the business benefits of using a data specification is demonstrated wherever it is in use, most notably in the airline industry. A data specification is what enables flight search and ticketing websites to show options from different airlines and allow airline ticket purchases by consumers.
The report observes that the pace of specification development and adoption are completely under the control of the proponents of the specification. If no one is advocating for it, then any data specifications are likely to not be adopted or used for long. Thus, having authoritative actors, such as the government or private companies, can be vital to the implementation and survival of a data specification.
GTFS Flex for a Rural State
Another prominent example of a data specification is GTFS, which is currently being adapted for DRT to GTFS Flex. GTFS allows for the posting of transit schedule information in a rider-friendly format.
The intent of GTFS-flex is to allow any non-fixed-route transit service to be described precisely in terms of its service characteristics, location and methods of customer access, and temporal availability. This can include traditional address-to-address DRT services as well as variants such as checkpoint DRT (in which passengers access the service only at designated points), route deviation service, and any other transit-like service with flexible elements that enables the path of the vehicle-and potentially its schedule-to be determined at least in part by customer requests.
An initial prototype launched recently across the state of Vermont. This project is led by the Vermont Agency of Transportation (VTrans), Trillium Transit, and Cambridge Systematics. "[I]t will demonstrate the capabilities of the proposed GTFS-flex extension for DRT discovery data." An early adopter transit agency is the Denver RTD, which will be integrating GTFS Flex into its trip-planning capability.
Practical Results of Data Specification Adoption
The report identifies three broad benefits of adopting a data specification:
Improved coordination that enables easier trip sharing and filling of empty seats.
Cost savings due to increased efficiency.
Integrating private sector transportation services to benefit the entire local DRT network.
For the third point, the report describes a high level of coordinated trip matching between available vehicles and needed rides:
Digital interaction capabilities that encompass both the source of DRT trips (trip-booking systems) and the software systems of DRT providers- which require a data specification that spans these domains-will enable transportation and human service agencies to more easily use a variety of DRT providers, many of which are in the private sector. A few agencies have developed efficient approaches to serve multiple types of trips with diverse purposes and destinations by creating fleets from multiple sources, including contracting some service to taxi companies and other private providers.
By establishing these standards, transit agencies, presumably regionally or statewide, would be able to better serve their riders and save money by eliminating unnecessary trips. The report concludes with tools and documents that are specifically designed to make adoption of a data specification as easy as possible.
N-CATT Meos on Twitter
Find N-CATT meows at @TransitNCATT.
N-CATT Transit Images
Focus on Riders
This video highlights how Richmond, Va., a midsize city, redesigned its transit network to rethink bus frequency, where transit goes, bus rapid transit, and advocating as a region for funding to expand transit offerings.
Cats on Transit
Love Meow is a cat loving website with lots of cat photos, quite a few of which are devoted to cats on transit. Here is one photo of an older gentlemen holding his cat on a bus. One of our newsletter readers found this photo on Twitter.
Another one of their photos accompanies a story about a kitten on a bus who is peaking out of a handbag.