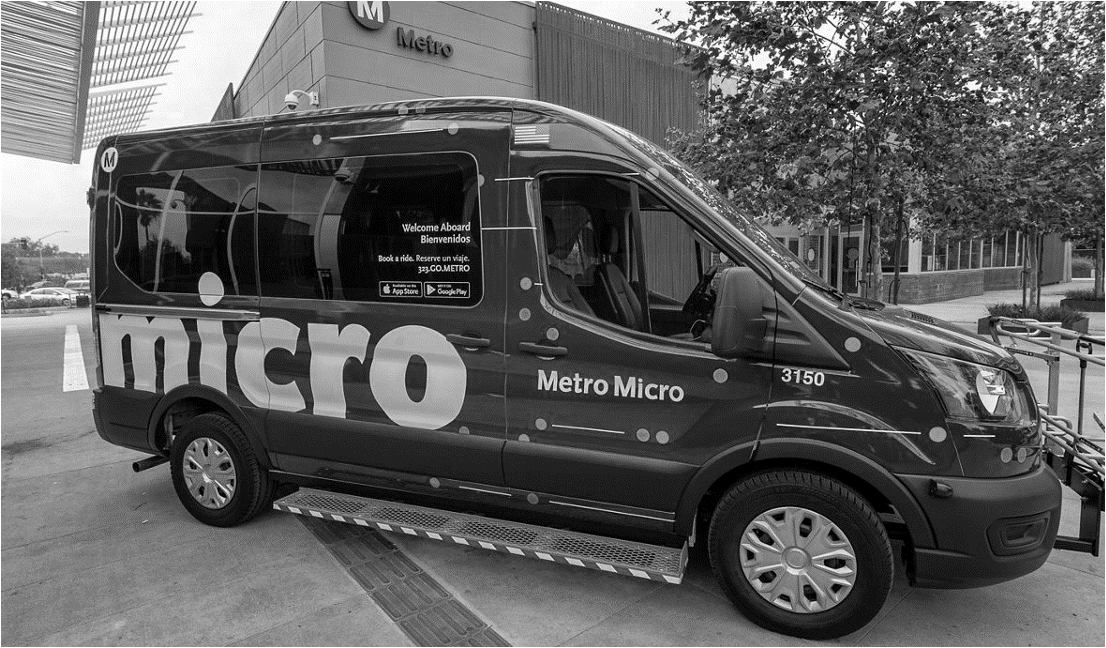 On Demand Transit and Microtransit: Where and Why
The National Center for Applied Transit Technology (N-CATT) is a technical assistance center with a mission to provide small urban, rural, and tribal transit agencies with practical resources that help them apply technological solutions and innovations. Microtransit, an on-demand transit service that can be dispatched directly by riders using a smartphone application, has quickly become a—if not the—hot topic in the transit industry. Many promote it as a wide-ranging, cost-saving solution, while others see it as simply a new spin on an old idea. Regardless of where in this spectrum an agency or jurisdiction may fall, two things are certain about microtransit, technology is its bedrock, and, as with all tasks related to transit planning, planning for microtransit is very context-specific.
This Guidebook can act as a key resource for those who want to find how microtransit could not only benefit their agencies' operations but enhance access throughout these small urban, rural and tribal communities. To this end, N-CATT presents the On-Demand Transit and Microtransit: Where and Why? As a resource for agencies seeking to understand these solutions better. Structured to answer the "Five Ws and How" of microtransit, the Guidebook outlines a process for evaluating, developing, and implementing microtransit that consists of the following:
Understanding what microtransit is and what it could be to your community.
Identifying peer agencies that have implemented similar services and assessing noteworthy practices and lessons learned.
Understanding the benefits of different microtransit designs could bring to a community.
Determining where microtransit service makes sense regarding demographics and activity generators and outlining various prioritization methods.
Building out a vision for the microtransit service to ensure it can successfully meet specific community needs and provide equity in service provision.
Designing the service characteristics of the zone and developing an implementation plan based on various service scenarios (turn-key versus operating in-house), summarizing key technology considerations, and creating a cost model specific to the agency.
Navigating this Guidebook
To understand how microtransit and on-demand services are being developed, prioritized, and evaluated, this Guidebook documents lessons learned utilizing secondary research gathered in the process of implementing these types of services and outreach to select agencies. In addition, the Guidebook includes information to help the reader understand whether the various methods of developing these new services may help meet their identified local needs and the key considerations or questions the readers should ask themselves while pursuing implementation.
What are on-demand transit and microtransit?
This chapter defines on-demand transit and microtransit, contextualizing these services in the transit landscape and highlighting the role of technology in the advancements in recent years.
Who has implemented these services?
This chapter provides an overview of microtransit services in the U.S., including noteworthy practices and key takeaways from select cases.
Why are agencies choosing microtransit?
Highlighting the potential benefits of microtransit, this chapter summarizes common use cases of microtransit and helps agencies understand their needs.
Where does microtransit work best?
Focusing on community mobility needs, where those services make sense (or not) in terms of demographics and activity generators, this chapter guides agencies through the service design process
When to choose micotransit?
With an understanding of microtransit services' benefits and suitability, this chapter defines how agency goals will inform performance measures and standards and  summarizes key considerations related to equity in service provision and stakeholder and public engagement.
How to successfully launch a microtransit service?
This chapter will guide agencies in developing an implementation plan step-by-step, from deciding upon the service model, to creating a cost model specific to the agency and selecting technology and service providers.