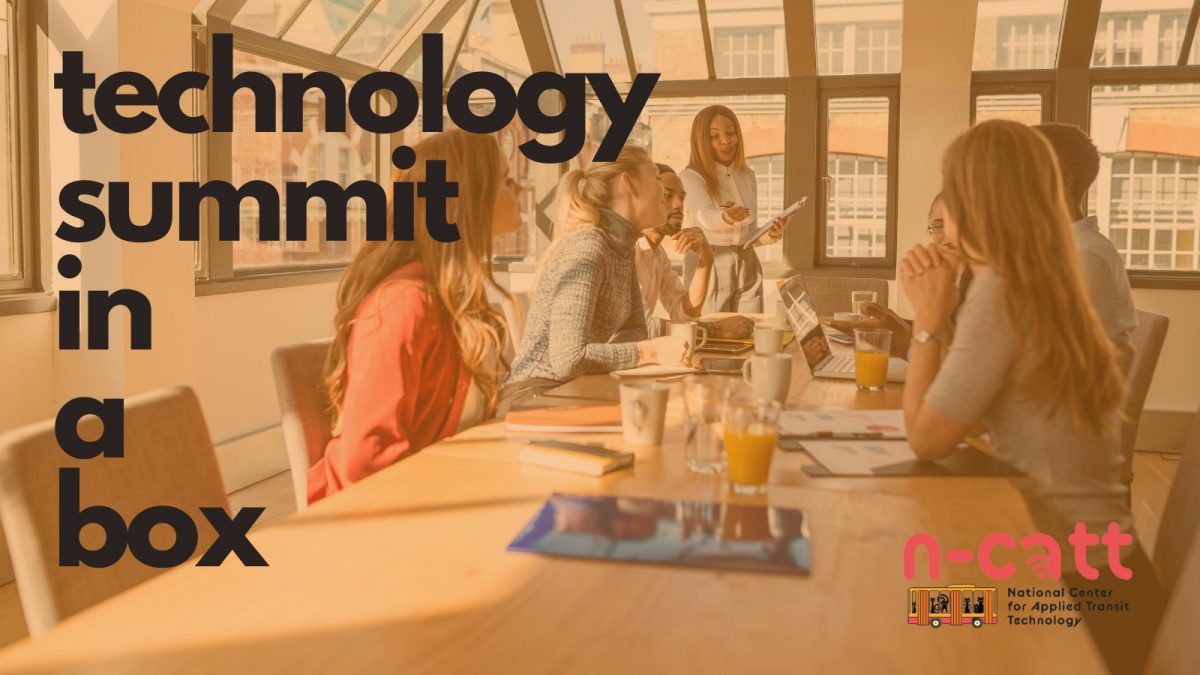 Technology Summit in a Box
N-CATT holds State Technology Summits with state Departments of Transportation (DOTs) to facilitate collaboration on statewide technology prioritization. The goal of the Summits is for DOTs and localities within states to establish a set of priorities to address technology goals they develop together.
Unfortunately, the timing doesn't always work out to hold the Summit with you when you need it, so we created this Summit in a Box! This has the guidance and materials to help you prepare a Summit for yourself. Feel free to adapt these materials to best fit your needs, and to reach out to us for feedback on what you have put together.
Though we initially developed the Summits for State DOTs, we encourage any grouping of transit providers to use this as a framework for your purposes. This can be state associations, a region of operators, or even an individual agency.
Box Contents
Topic Books
Data Collection and Management
Technology Procurement + Funding
How are we doing? We'd love to receive feedback through our Customer Survey