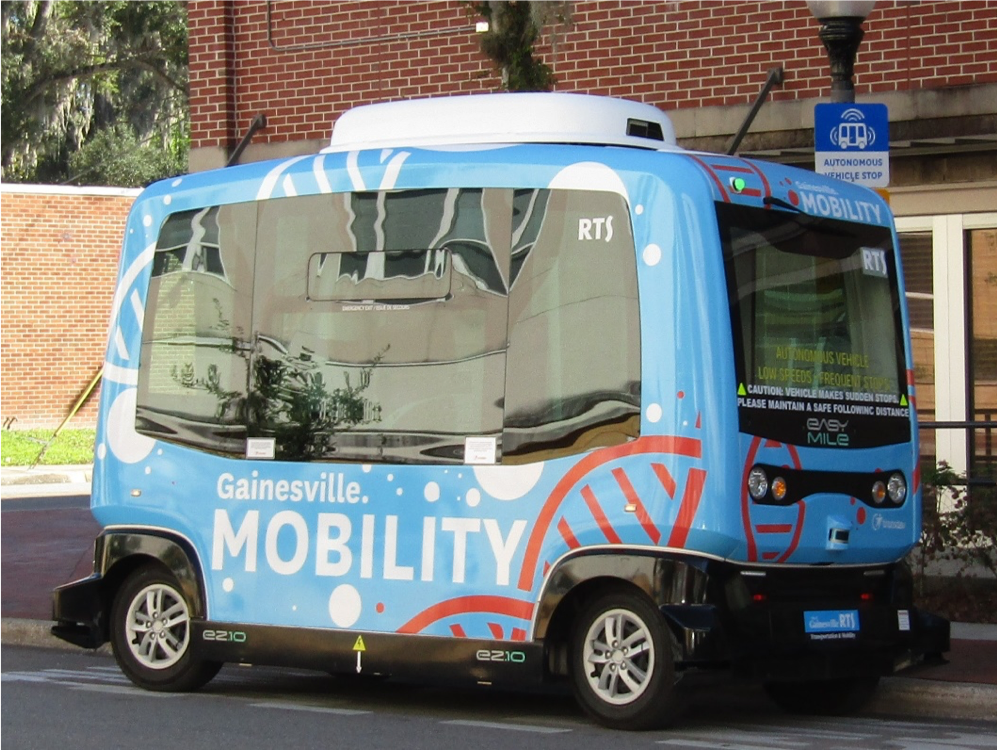 University-Transit Agency Partnerships To Explore Emerging Technology Webinar
Certain technologies, such as automated vehicles, require a lot of research and development to get right. While transit agencies need to keep running regular service, testing new ideas is also vital to evolving mobility services. Embarking on a partnership with a local university to support research can prove to be a mutually beneficial effort. In addition to furthering research on emerging technologies for the transit industry, agencies work to solve some of the most pressing issues they face today with the support of an academic institution. Hear more from the director of Gainesville Regional Transit System (Florida) and the University of Florida on how they are partnering to apply research to real-world transit environments through the city's automated shuttle pilot.
Curious to learn more? Our friends at the Shared-Use Mobility Center wrote this case study on the Gainesville AV pilot in June 2020.
How was the webinar? We'd love to receive feedback through our Webinar Survey